Service Center
Acura Service & Auto Repair

Welcome to the Acura of Memphis Service Center!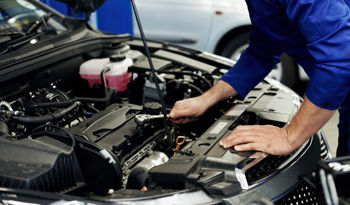 Customer Reviews

Serving
Memphis

,

Nashville

&

Collierville, TN

Your vehicle needs many different services to maintain quality. Without these services, the car may not get you from Point A to Point B without qualms. Furthermore, long-term damage may result in expensive repairs that you cannot afford. Schedule service with us and make sure the vehicle maintains its exceptional quality for a long time ahead. Contact us for those critical vehicle services that keep your vehicle running smoothly, including oil changes, check engine light diagnostics, tire rotation, fluid check/changes, and more. Is your car making a strange noise or not running the way that it should? We'll also take care of your repair needs.
Memphis Auto Service
Whether it's time to schedule preventive maintenance service or you need a repair, rest assured our dealership provides the efficient maintenance that your vehicle needs. We only use quality OEM parts for your vehicle service and repair needs, which prevents many mishaps you could endure when using cheap aftermarket parts. Aftermarket parts are manufactured in mass production, designed to fit a broad range of vehicles. The parts often fail vehicles shortly after installation. That worry is gone when you schedule service with us. OEM parts are designed for your specific vehicle make and model. They're quality parts designed to protect your vehicle. Although OEM parts cost a bit more, it's only a small amount more and very much worth the costs when you enjoy peace of mind that your vehicle repair is made the right way.