2021 Acura RDX & TLX Earn Highest Possible Safety Award from IIHS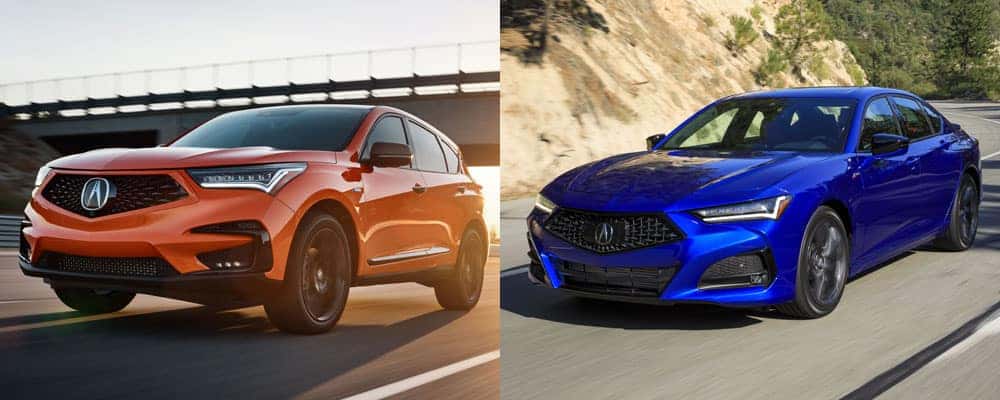 Safety is a critical factor to consider when you are making a vehicle selection. It may seem like many of today's models have at least a few comparable features, so how can you determine which vehicles are safer than others? The Insurance Institute for Highway Safety, or the IIHS, carefully reviews top models each year to determine how well they perform in critical areas. For 2021, both the Acura RDX and the Acura TLX have earned the highest possible safety award from IIHS. This is the Top Safety Pick+ award.
What to Expect from Our Acura Models
The Top Safety Pick+ award is given to vehicles with a "Good" rating for crash-worthiness and a "Superior" rating for collision mitigation braking. The RDX, the TLX, and our other Acura models are equipped with the AcuraWatch™ safety system, which includes various active and assistive technologies. Some of these are an ACE body structure, adaptive cruise control, low-speed follow, road departure mitigation, and more. The 2022 MDX will be tested by the IIHS soon. With its comparable safety features, it is expected to receive high marks as well.
Do you want to learn more about the latest features available in today's Acura lineup? Our sales team at Acura of Jackson is thrilled to help you explore all that our latest Acura models offer. Contact us today to schedule a time to drop by for a showroom tour.
---
* The Insurance Institute for Highway Safety (IIHS) is an independent, nonprofit scientific and educational organization dedicated to reducing deaths, injuries and property damage from motor vehicle crashes through research and evaluation and through education of consumers, policymakers and safety professionals.
The Highway Loss Data Institute (HLDI) shares and supports this mission through scientific studies of insurance data representing the human and economic losses resulting from the ownership and operation of different types of vehicles and by publishing insurance loss results by vehicle make and model.
Both organizations are wholly supported by a large number of auto insurers and insurance associations.