2019 Acura TLX
2019 Acura TLX At Its Best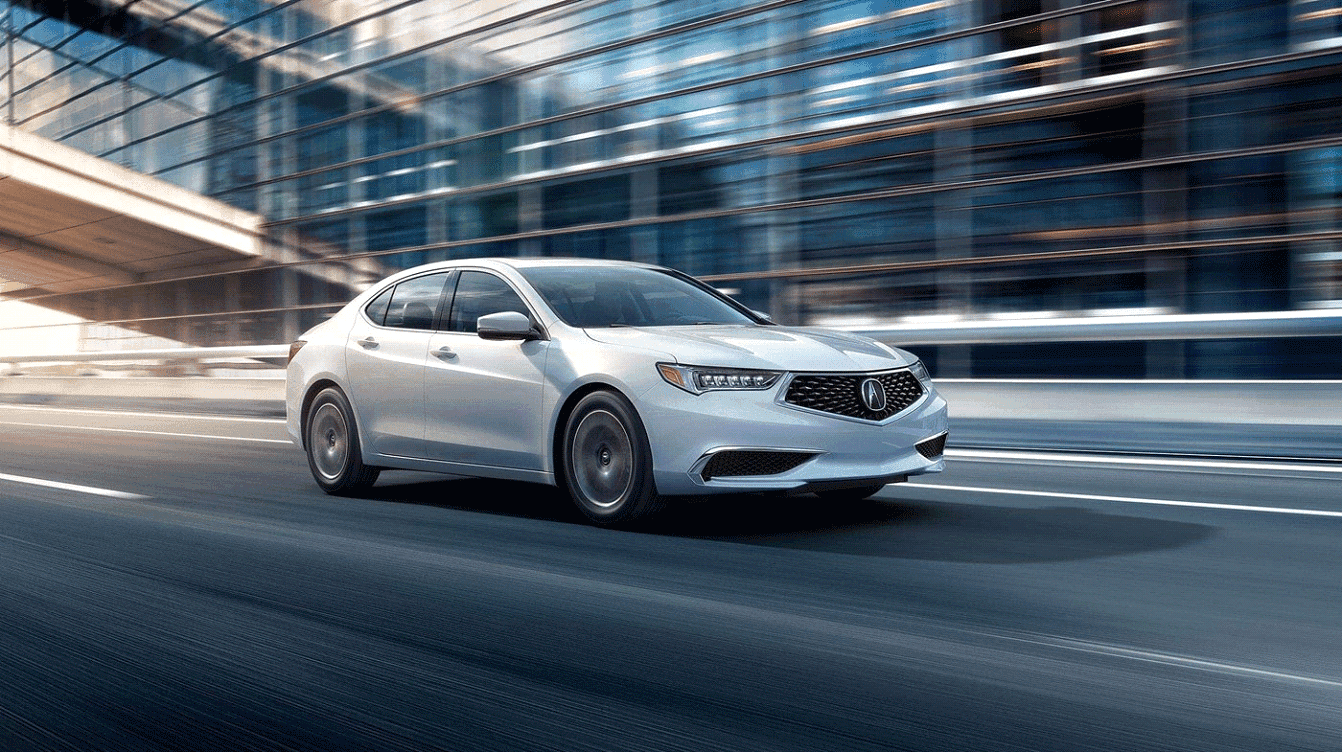 Acura presents the  2019 TLX sedan from its luxury midsize automobile segment. The new prototype looks sporty, feels aggressive, and boasts alluring features to outwit its competitions in the same vehicle subdivision. Loaded with premium interiors for improved passenger comfort and equipped with intuitive assistive and safety technology, the 2019 Acura TLX is a modern intelligent sedan designed to offer thrilling performance, and it certainly heightens the luxury driving experience in every possible way.
Watch the driving mechanism of the new Acura TLX AWD, here:
Feature Highlights for 2019:
Super Handling All-Wheel Drive
Enjoy superior and smooth handling with Acura TLX's revolutionary All-Wheel Drive feature that works beautifully even on the trickiest of the roads and in all weather conditions. The included torque-vectoring allow the sedan to maneuver in precision and conquer the curves effortlessly. With a V-6 engine, the new TLX works seamlessly by evenly distributing power to the wheels.
Here is a video featuring AWD:
Exterior:
| Acura-TLX 2019 | EXTERIOR HIGHLIGHTS |
| --- | --- |
| Remote Operation Function | Standard in All Trims |
| Dual Exhaust Outlet | Standard in All Trims |
| LED Headlamp | Jewel Eye LED Headlights |
| Premium Exterior Paint | A-Spec-package-exclusive Apex Blue Pearl |
| Auto Dimming Side Mirrors | Advance Package |
| LED Fog Lights | Premium A-Specs and Advance Upgrade |
| Power Moonroof | Standard in All Trims |
Modern Styling: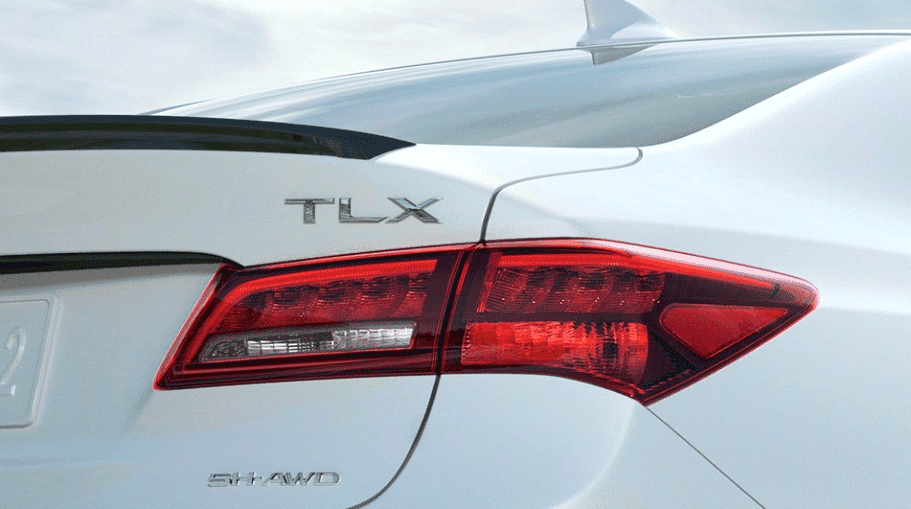 Inspired by the Acura's modern and dynamic styling, and precision concept, the new TLX is made bold and artfully exhilarating.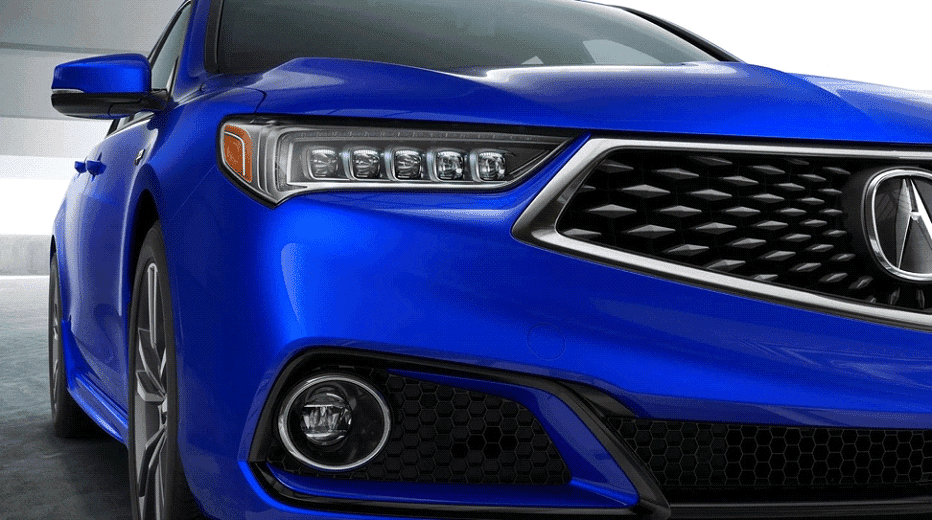 The fascia has now dark chrome grille and lighting details, side sill garnish, a boldly redesigned front and rear bumper, and beautiful chrome and black window molding.
LED Headlamp: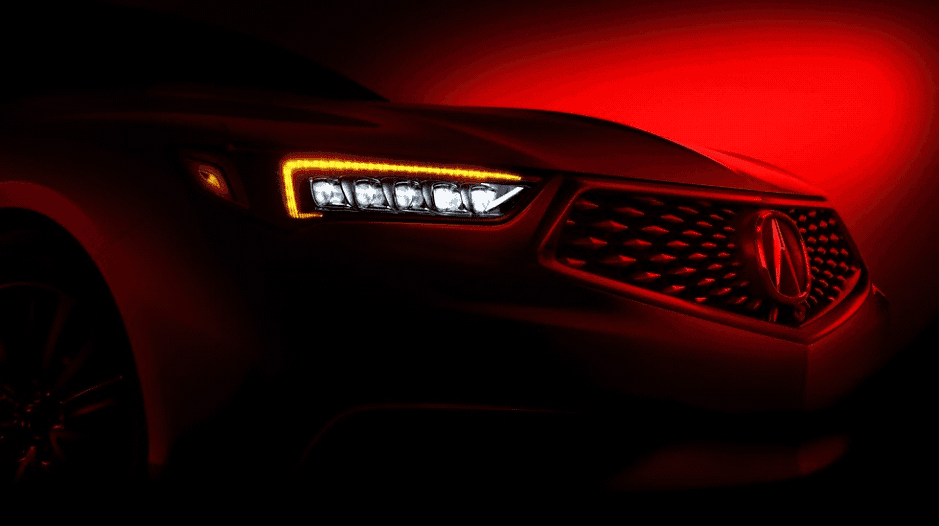 Just like all other Acura luxury automobiles, TLX's angular and sporty front-end is adorned with the brand's trademark Jewel Eye headlamps. The headlights look exquisite and are way more functional with automatic high beam and dimming features.
Contrast Wheels:
The Acura TLX feels athletic with aggressive styling and stance. This year, the A-Spec delivers more impressive cosmetic upgrades including the new 19-inch Shark Gray Split Five-Spoke wheels and 245-section tires for a stylish drive.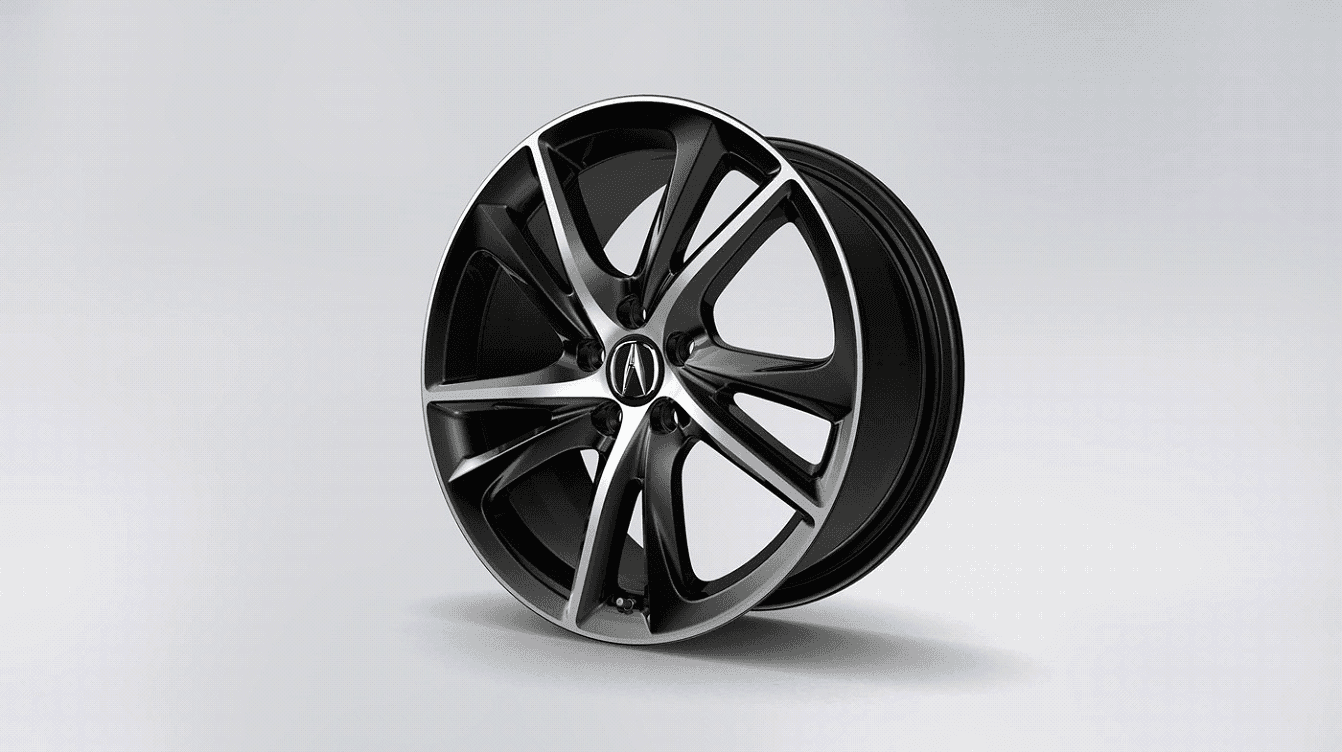 Interior Highlights:
From inside, TLX is bold yet subtle in styling and asserts a sleek and dynamic appearance. For the new model year, Acura has focused on seat styling and aesthetics, ergonomic designs and cabin comfort. Here is a table featuring all major highlights.
| Acura-TLX 2019 | INTERIOR HIGHLIGHTS |
| --- | --- |
| Heated Sports Seats | Standard in All Trims |
| Driver's 12-Way Power Seat | Higher Trims |
| Milano Leather | A-Spec-package-exclusive |
| Multi-information Display | Standard |
| Accent Lighting | Higher Trims |
| Voice Recognition | Premium and Up |
| Electronic Gear Selector | Standard in All Trims |
Advanced Seating:
Acura has redesigned TLX's cabin with a focus on improved interior comfort and performance. Front seats are now power-adjustable and feature 4-way movement. With new side bolsters, the TLX front passenger seats now offer better lateral support and flexibility. And, the new advanced seat frames are ergonomic, feel stable and comfortable. The drivers' seat is now 12-way adjustable and boasts power lumbar support. And, with an A-Spec upgrade, your TLX adds three levels of ventilation to the front seats for better cabin comfort.
Premium Leather:
TLX seats come in premium leather and in various color choices. But with a Technology Upgrade package, the TLX features perforated leather seating surfaces. Espresso mocha brown and sporty black and red leather combinations give the TLX cabin a visual uplift.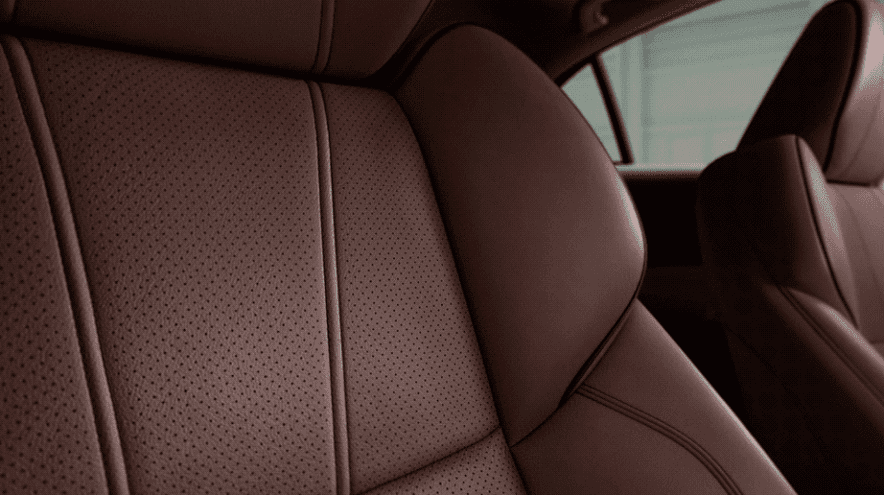 LED Ambient Lighting: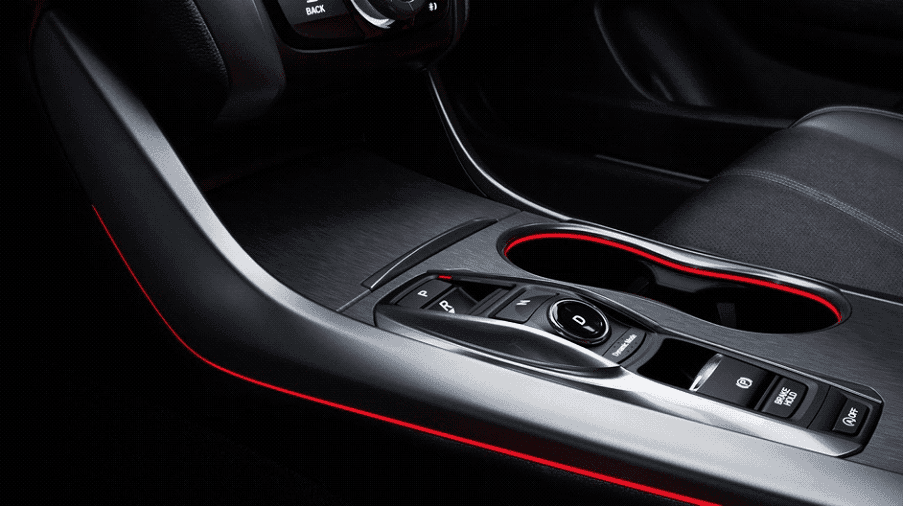 With the available ambient lighting, TLX looks sophisticated from inside. And, the impressive A-Spec-exclusive Red Accent Lighting and Advance Package-exclusive White Accent Lighting, TLX's well-appointed cabin looks even sleeker and classier.
Heated Steering Wheel:
Leather-wrapped heated steering wheel in this Acura sedan not only feels luxurious, but it also comes equipped with many handy buttons for easy operations while driving.
Sports-Inspired A-Specs Interior: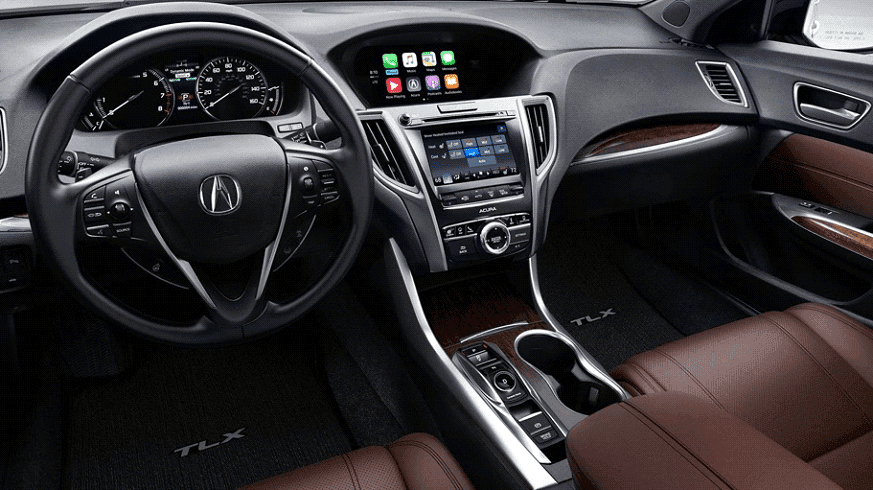 NSX-inspired A-Spec exclusive interior ups the luxury quotient of the new TLX. Unique red-and-black trimmed seating, refined cockpit with leather and wood trimming, brushed aluminum metal accents and luxury red ambient lighting are some of the major highlights of this package.
Technology:
| Acura-TLX 2019 | TECHNOLOGY HIGHLIGHTS |
| --- | --- |
| Smartphone Interface | Available |
| Siri Eyes Free | Standard in All Trims |
| Apple CarPlay | Premium Trim and Up |
| Android Auto | Premium Trim and Up |
| Text and Email Capability | Standard in All Trims |
| Acura Navigation System | With Technology Package |
| Multi Information Display | Tech Package and Up |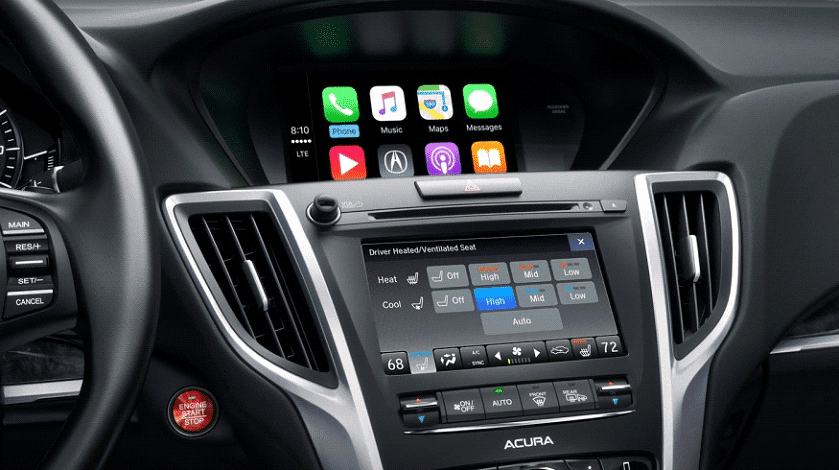 The new TLX is technically advanced and features a number of smart technology and app integration options. The central dashboard also has a dual display with multi-information infotainment system. With Acura's navigation option, drivers can enjoy real-time traffic data, navigation assistance, and traffic rerouting info on this touch-screen display.
Safety and Driver Assist:
TLX, with its standard AcuraWatch Safety suite, offers a number of driving assistive features so that you can drive with confidence. Here is a list of top safety highlights in Acura TLX.
| Acura-TLX 2019 | SAFETY HIGHLIGHTS |
| --- | --- |
| Vehicle Stability Assist (VSA) | Standard in All Trims |
| Agile Handling Assist | Standard in All Trims |
| Multi-view Rear Camera | Standard in All Trims |
| Lane Departure Warning (LDW) | Standard in All Trims |
| Lane Keeping Assist System (LKAS) | Standard in All Trims |
| Adaptive Cruise Control (ACC) | Standard in All Trims |
| Rear Cross Traffic Monitor (RDM) | Technology Package and Up |
And watch this video featuring Acura's advanced safety technology suite:
Performance:
Powered by a V-6 engine coupled with 8-speed Dual Clutch Transmission and precision AWS system, the new TLX offers improved driving dynamics than its previous prototypes. Super Handling All-Wheel-Drive, which comes with V-6 only, improve the handling and drivability significantly. And, this year's TLX also has an option 9-speed automatic transmission with sequential paddle shifters for smoother handling. Of course, the V-6 comes with its own set of benefits and higher horsepower and torque. The vehicle EPA is 23/33/27, which expectedly decreases with a V-6 SH-AWD to 20/29/23.
Here is a table with performance highlights.
| Acura-TLX 2019 | PERFORMANCE HIGHLIGHTS |
| --- | --- |
| Mileage Per Gallon | 23/33/27city/Hwy/combined |
| Engine Type | Inline-4 to V-6 SH-AWD |
| Horsepower @ rpm | 206-290 @ 6200 |
| Torque (lb-ft @ rpm) | 182-267 @ 4500 |
| Transmission | 8/9-Speed Dual-Clutch Transmission |
| LED Fog Lights | Inline 16-valve to 24-valve |
| Drivetrain | Front-Wheel Drive/All-Wheel-Drive |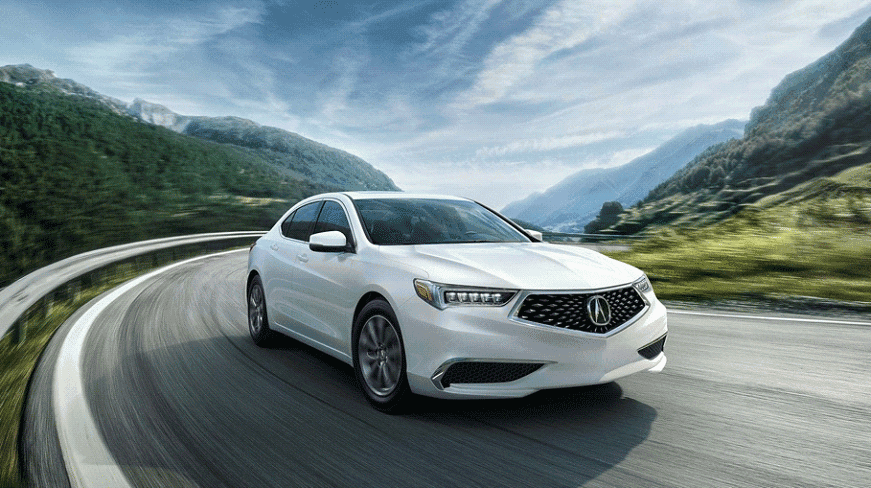 B Is Acura TLX a Good Sedan?
TLX, in its new model year, feels powerful and stylish and also shares a host of upgrade packages for vehicle personalization. Integrated dynamics, amazing technology interface and intuitive driving technology make this Acura sedan exceptionally smooth on the road and a trendy hauler choice in the luxury performance sedan segment.