2019 Acura RLX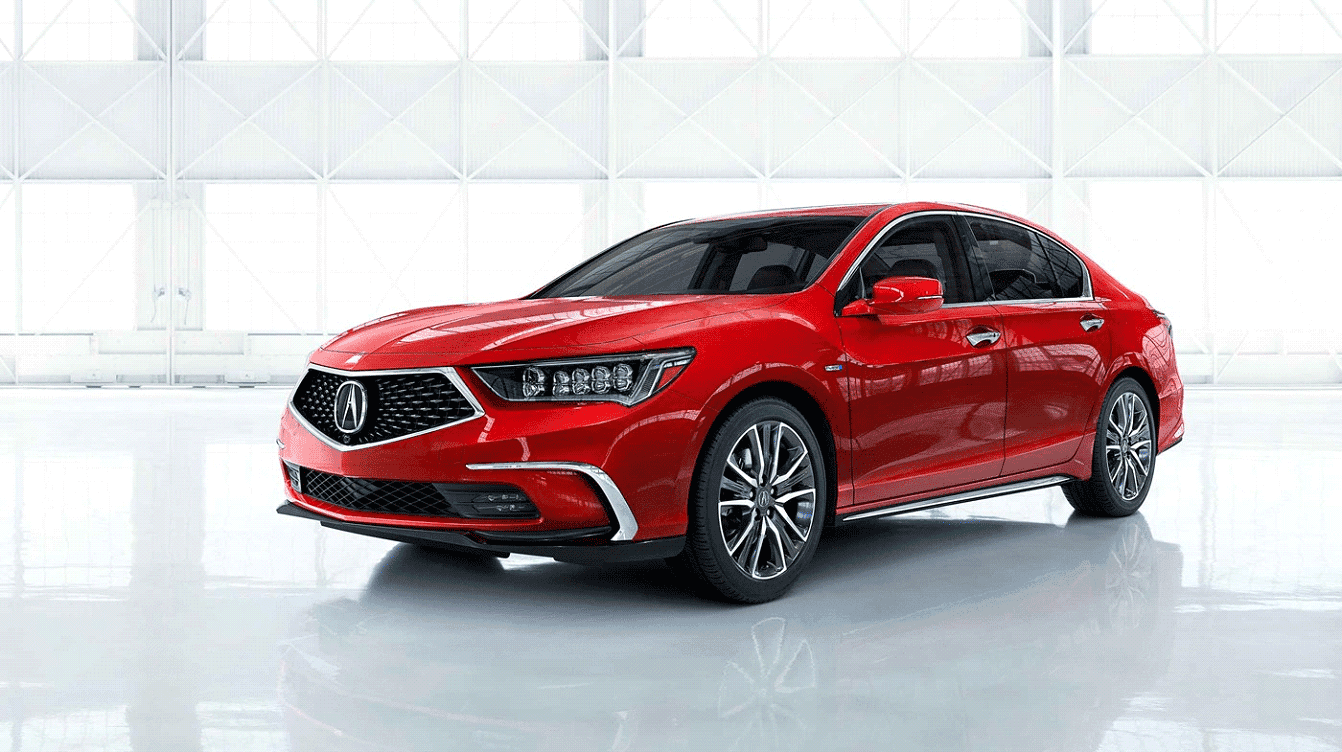 After some significant mechanical and functional changes in 2018, the Japanese automaker Acura now has its 2019 RLX prototype with a new and refreshed look featuring a shiny new face, smart interior upgrades and a handful of upscale technology integrations. And for this year, Acura has made its RLX flagship sedan more than just a luxury hauler. It's more intuitive with modern safety technology, boasts quality range-topping features and is more outgoing than before. Let's see what the 2019 model has to offer.
2019 Exclusives Acura RLX:
Exterior Highlights:
| Acura-RLX 2019 | EXTERIOR HIGHLIGHTS |
| --- | --- |
| Wheelbase | 112.2 inches |
| Power Moonroof | Only in Sports Hybrids |
| LED Headlamp | Jewel Eye LED Headlights |
| Hybrid Badging | Available |
| Auto Dimming Mirrors | Sports Package |
| LED Fog Lights | Available |
| LED-Illuminated Taillights | Available |
RLX, in its basic and sports hybrid trim, looks strikingly chic. The new luxury Acura auto-lineups have dropped the old silver triangular inserts and boast a more sophisticated and personified fascia design with a new jet-black pseudo-pentagonal grille.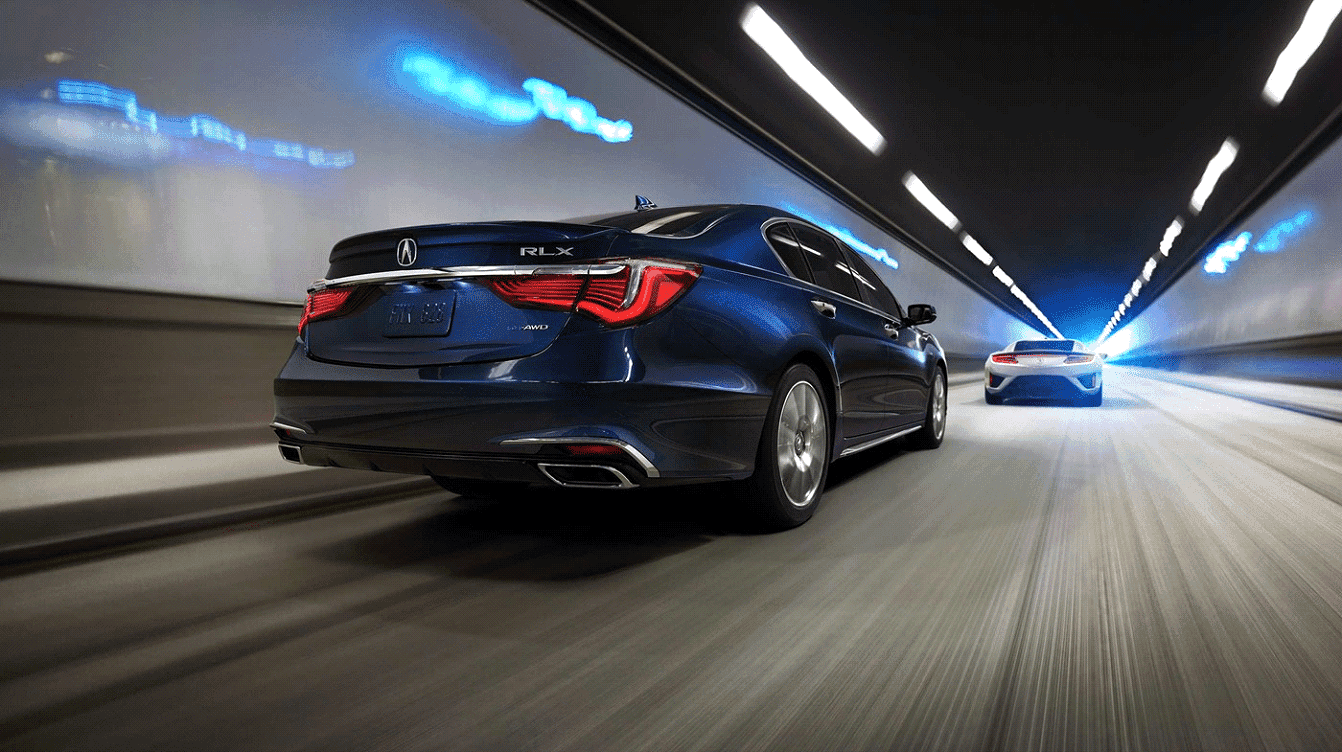 Acura reshaped the RLX's hood and added prominent ridges around all outer edges. The stylish headlamps, featuring Jewel Eye LED design, accentuate the redesigned bodywork and fascia really well. This year, there are many premium color choices including: Majestic Black Pearl and Brilliant Red Metallic. The refined rear end, with black lower diffuser and larger exhaust outlets flanked by elegant LED taillights, offers the new sedan a visually striking appeal.
Interior Highlights:
| Acura-RLX 2019 | INTERIOR HIGHLIGHTS |
| --- | --- |
| Heated, Ventilated Seats | Standard |
| Front 12-Way Power Seat | Standard |
| Milano Leather | Sports Hybrid/Advance Package |
| Multi-information Display | Standard |
| Voice Recognition/Siri | Sports Hybrid/Advance Package |
| Auto-Dimming Rearview Mirror | Available |
| GPS-Linked Climate Control | Sports Hybrid/Advance Package |
The 2019 Acura RLX sedan features a fully appointed cabin with subtle styling, upgraded seating and premium materials. With an Advance Package, the RLX looks more sophisticated with perforated Milano leather, advanced climate control system, air-quality sensor and filtration, keyless access system and leather-accented cockpit.
Leather-Wrapped Steering Wheel:
In this new model year, RLX is delicately revised with more light and neutral hue for a brighter and sophisticated feel. The new cabin now features a leather-wrapped steering wheel, which feels smooth to touch and has an auto-heating option. A Sports-Hybrid package offers more aggressive styling options and adds more functional features to the RLX sedan.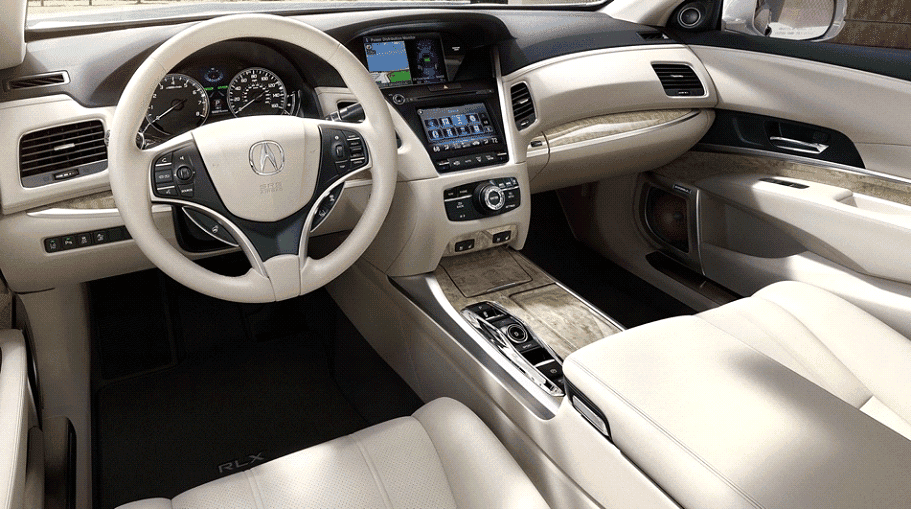 Engine and Powertrain:
| Acura-RLX 2019 | ENGINE HIGHLIGHTS |
| --- | --- |
| Mileage Per Gallon | 28/29/28 city/Hwy/combined* (Sports Hybrid Model) |
| Engine Type | 3.5L Aluminum-Alloy Direct Injection V-6 |
| Horsepower @ rpm | 272 to [email protected] 6500 |
| Torque (lb-ft @ rpm) | 280 @ 1600-4500 |
| Transmission | 7-Speed Dual-Clutch Transmission |
| LED Fog Lights | Available e |
| Drivetrain | All-Wheel-Drive with Sport Hybrid |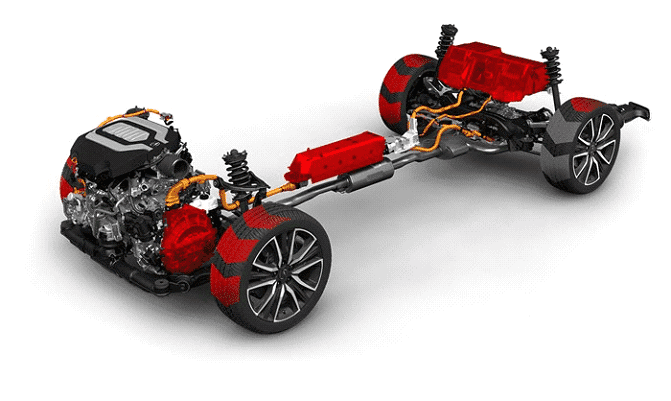 V-6 Power:
RLX is now engineered to thrill in multiple ways, including power-packed performance on the road and a smoother drivability than before. The all-new precision AWD in sports hybrid model, when coupled with the 7 to 10-speed automatic dual clutch transmission, boosts the new RLX's performance in x specific ways than before. The standard 272-hp V-6 engine is powerful and features NSX-style driving technology to aid smoother handling.
Fuel Economy:
The hybrid also rates fuel mileage at 28/29/28 mpg, which is quite impressive for this sports luxury automotive segment. And as for the hybrid powertrain's ability, it is capable of good maneuvering, maintaining momentum and perform seamlessly under all weather conditions. Once you're behind the wheels, the new RLX settles into a smooth and enjoyable cruise, soaks up sharp turns on the rough roads really well without imposing much fuss on the drivers or passengers.
| Acura-RLX 2019 | TECHNOLOGY HIGHLIGHTS |
| --- | --- |
| Heads-up Display | Available |
| SiriusXM Satellite Radio | Standard |
| AcuraLink Next-Gen | Available |
| Traffic Rerouting | Standard |
| SMS, MMS, Email Capability | Standard in All Trims |
| Acura Navigation System | Available |
| Pandora Compatibility | Standard |
Inside, the Acura RLX looks smart with a dual touch-screen display system featuring a navigation system, AcuraLink Next-gen system for satellite communication, and voice recognition features. Infotainment-wise, RLX fulfills the needs with advanced smartphone integration options, but it doesn't offer either Apple CarPlay or Android Auto.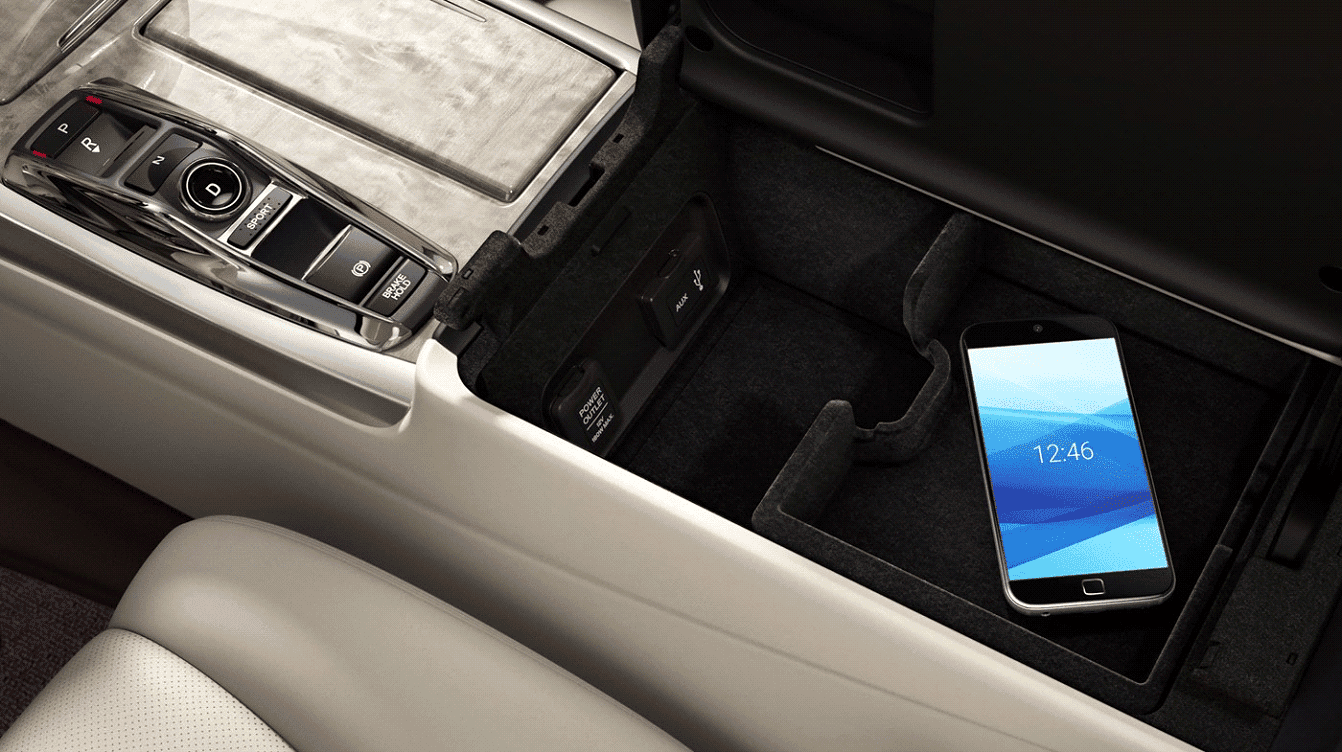 Other technology advancements in the RLX cabin include a GPS-linked Tri-zone climate control, on-demand Multi-Use display, and an ingeniously appointed center console with a convenient sliding tray for wireless smartphone charging.
Safety Tech:
| Acura-RLX 2019 | SAFETY HIGHLIGHTS |
| --- | --- |
| Collision-Mitigation-Braking | Standard in Sports Hybrid |
| Blind Spot Information (BSI) | Standard in Sports Hybrid |
| Multi-view Rear Camera | Standard in Sports Hybrid |
| Lane Departure Warning (LDW) | Standard in Sports Hybrid |
| Lane Keeping Assist System (LKAS) | Standard in Sports Hybrid |
| Adaptive Cruise Control (ACC) | Standard in Sports Hybrid |
| Road Departure Mitigation (RDM) | Standard in Sports Hybrid |
Essentially, this Acura luxury sedan combines revolutionary driving dynamics with high-end safety technology to assist the driver in a better way on the road. Whether you're making reverse parking in congested areas or travel long-distance every day, RLX safety system will help you in driving assist, real-time traffic monitoring, and navigation. And with a five-star safety rating in every test by the NHTSA, RLX becomes a top pick among drivers.
Watch the Acura RLX safety feature video here:
Lineup:
The 2019 Acura RLX comes in Sports Hybrid and with an Advance Package. While many features are standard in both trims, the Advance Package offers many premium upgrades ranging from premium leather to high-end safety equipment.
For more information on RLX pricing and specs details, visit here: https://www.acura.com/rlx/pricing-and-specs
Bottom Line: Is Acura RLX a Good Sedan?
With multiple safety and tech upgrades, and premium interior and functional changes, the RLX now provides all the comfort, luxury and confidence drivers expect from an Acura sedan.