How to Transition a Wardrobe from Winter to Spring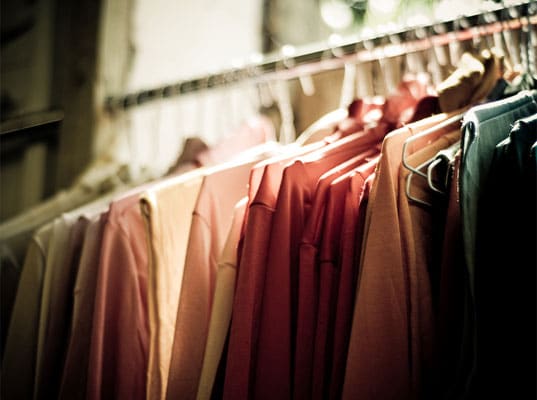 This is the time of year when cardigans and blazers, stockings and socks will become the anchors of your wardrobe. A little winter warmth may still be needed on cool days, but during this transitional period, you can begin to add spring freshness and fashion styles into your wardrobe.
Learn how to layer properly
When the weather turns iffy, every "fashionista" knows how to layer without looking frumpy. Your first layer can be a pretty camisole under a cardigan sweater or a contrasting colored silk tee shirt. Your choices are limited only by the number of layering pieces in your wardrobe. Top your look off with a basic blazer, and you'll be warm enough for cold mornings, but cool enough when you take off your top layer at lunchtime.
Begin to add color to your wardrobe
Winter fashion often revolves around the primary colors of black, gray, brown and navy blue. How to transition a wardrobe from winter to spring becomes easier when you begin to add color to your wardrobe. Start wearing bold, bright colored jeans, pants, tops, dresses, and skirts in fabrics that aren't too lightweight and that compliment some of your basic clothing still wearable during the transition. Pops of color shout "spring is almost here!"
Sneak in a little spring fashion
The weather may be transitional, but that doesn't mean that the stores aren't overflowing with spring wardrobe items to sell. Why wait? If you don't already have some colorful basics for layering, this is the time to buy them and begin to introduce them into your wardrobe. Even if you find an adorable floral or striped spring dress you can't resist, pair it now with black tights, ankle boots, and a jacket. A bright yellow blouse can be worn with your favorite black leather skirt or jeans, and worn with boots. Keep your look simple and chic, and your wardrobe can transition easily from winter to spring.
Use accessories and jewelry to transition
Another way to add transitional bright colors to your wardrobe is with eye-catching accessories and jewelry. Getting out of your winter accessory rut is easy and may not be as expensive as you might think. An orange and yellow, chunky beaded necklace worn under a mixed layer of clothing, or turquoise and silver dangling earrings, add interest and style to any outfit. Unique belts can also point the way toward spring when added to your transitional wardrobe. Use your creativity and have some fun!
There is one caution for how to transition a wardrobe from winter to spring. Move forward on low speed rather than flooring your fashion accelerator by trying to combine too much at the same time. You don't want your friends to think that you're a fashion victim instead of a trendsetter.